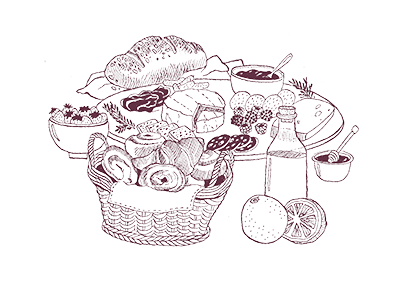 A Sunday morning on the terrace in l'Isle-sur-la-Sorgue
If you were ever wondering where to have a brunch in l'Isle-sur-la-Sorgue, look no further! Maison Moga will be delighted to welcome you for this Sunday ritual that has become very dear to the French people. Whether you arrive close to the end of the morning, at lunchtime or early afternoon, you can have our brunch on the terrace or in our lounges and enjoy the best brunch in l'Isle-sur-la -Sorgue! Indeed, beyond being made up of the essentials for a successful brunch such as scrambled eggs, pastries, jam, dairy products and fruits, Maison Moga focused the selection of quality products to prepare this delicious offer. Rendez-vous: 3 cours Anatole France, l'Isle-sur-la-Sorgue.
Book your Brunch on our online store!